Waze is for many of the best GPS ever invented. Now it's even better with the Google Assistant integration. Unfortunately this integration started only in the US, however, it is more than plausible that you get to your application soon.
With the new Waze update, you will not need to tinker with the phone whenever you want some application task. Just say "Hey Google …" and describe what you are looking for or the task you want to do.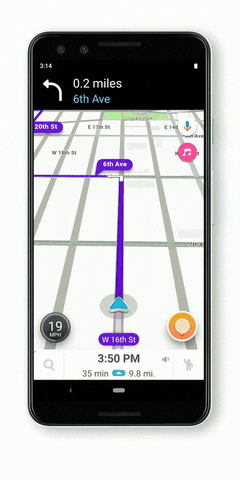 Google Assistant features in Waze
For example, if you want to report traffic, you only need to say "Hey Google, report traffic" and the wizard will handle the rest. The same applies to speed cameras, the presence of police or even accidents that exist on the road.
But the functionality does not stop here. If you go somewhere and the path is not what you want, you can simply say "Hey Google, avoid tolls" and Waze will automatically give you a new route.
Waze is much more detailed than Google Maps
Although in my point of view, Google has won, Waze has made serious progress in communicating with the driver.
The only problem with Waze is in its use of battery and data. Which is much bigger than that of the competitor Maps. Still, both are from Google. That is to say, it is possible to imagine that Google Maps and Waze will become more and more identical in the future. The insertion of the Google Assistant is proof of this.
If you need help, have doubts or concerns, do not hesitate to leave a comment in the comment box below and we will try to help you as soon as possible!